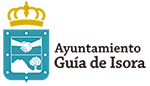 Miradas Doc is one of the most important Spanish festivals for us and has enabled us to reach new clients and find new producers. Two of the films we entered into Mirasdoc 2010 were picked up by buyers who viewed it there and we are looking forward to attending this year's festival
KATHRYN BONNICI, Java Films (France)
MIRADASDOC is a sweet and functional market. It made us start to contact some more people we've never known which is great!
LELAND LING, Lic China, Project: Ghost men & devils
En 2.010 asistí por tercera vez a MIRADASDOC, y como cada año me quedo con un buen sabor de boca y con ganas de volver. Primero por la buena organización y acogida, que crea un buen ambiente, relajado y profesional.

Además, el nivel de las proyecciones del Festival y de los Pitchings es muy bueno, y cada año cierro acuerdos de distribución con productores canarios e internacionales.

Espero que MIRADASDOC 2011 siga alcanzando éxitos, cohesionando culturas, difundiendo e incentivando el género DOCUMENTAL.
Gracias
MONTSERRAT PORTABELLA, Motion Pictures (Barcelona)
MiradasDoc has a particularly special atmosphere. Unlike some festivals and markets, you really feel as if it is a place that genuinely cares about helping your documentary dreams be realised. It was the perfect combination of skills development, networking opportunities with incredible filmmakers, sales agents and commissioning editors from around the world, and a chance to watch documentaries in one of the world's most beautiful and hospitable settings.


The pitching workshop was invaluable. It was an amazing opportunity to be coached by one of the industry's experts in the field and to put that into practice with our own documentaries. The Q&A sessions with visiting filmmakers was also fantastic.


Thank you, it was a great market!. Thank you for covering my airfare and meals. I would not have been able to come otherwise. I learned so much and met so many fantastic people. I hope to see you all again in
2011!"
RYLEY GRUNENWALD. Marie Verité Films (South Africa), Project: The Dawn of a New Day
Participar en el pitching de Miradasdoc fue un gran aporte en mi desarrollo como realizador y como persona, hice grandes amistades con realizadores de diversos países y aprendí a vender mi proyecto. Además, las reuniones con los comissioning editors ampliaron nuestra visión del mercado audiovisual en Europa y Estados Unidos.
Me agradó todo de Miradasdoc: el mercado audiovisual, la gente que organiza este evento y Tenerife!
JUAN CELIN, Veta Fílmica (Ecuador), Project: Ushca
MIRADASDOC was very good for us. The workshop was great, and certainly helped us a lot to present the project in the right way, to focus and practice. The organization is good, the location is great and it is a very friendly atmosphere and a much more intimate market which allow people to network and mingle with the commissioners and the other pitchers very easily
GIORGIA LO SAVIO, Jinga Pictures (UK) , Project: Xerém