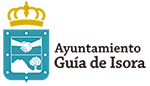 MIRADASDOC is a sweet and functional market. It made us start to contact some more people we've never known which is great!
LELAND LING, Lic China, Project: Ghost men & devils
Participar en el pitching de Miradasdoc fue un gran aporte en mi desarrollo como realizador y como persona, hice grandes amistades con realizadores de diversos países y aprendí a vender mi proyecto. Además, las reuniones con los comissioning editors ampliaron nuestra visión del mercado audiovisual en Europa y Estados Unidos.
Me agradó todo de Miradasdoc: el mercado audiovisual, la gente que organiza este evento y Tenerife!
JUAN CELIN, Veta Fílmica (Ecuador), Project: Ushca
MIRADASDOC was very good for us. The workshop was great, and certainly helped us a lot to present the project in the right way, to focus and practice. The organization is good, the location is great and it is a very friendly atmosphere and a much more intimate market which allow people to network and mingle with the commissioners and the other pitchers very easily
GIORGIA LO SAVIO, Jinga Pictures (UK) , Project: Xerém