Ryley Grunenwald / 60´ / 2011 / Sudáfrica / South Africa / Betacam SP
pitching 2010
Estreno Internacional / International Premiere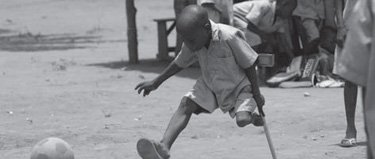 Dirección / Direction: Ryley Grunenwald
Producción / Production: Ryley Grunenwald
Guión / Script: Ryley Grunenwald
Sonido / Sound: Basiami Segola (Final Mix)
Edición / Editing: Nick Costaras
Fotografía / Cinematography: Ryley Grunenwald
Música Original / Original Music: Mamma Dance!
SINOPSIS / SYNOPSIS
SINOPSIS / SYNOPSIS
The Dawn of a New Day se centra en cuestiones sobre el acceso a los servicios de salud en Benin, África Occidental. Después de un breve viaje voluntario a un barco hospital en África Occidental, un cirujano plástico sudafricano, el Doctor Tertius Venter, decide cambiar radicalmente su tren de vida y abandonando a su familia para dedicarse a realizar operaciones gratuitas en el África Occidental.

The Dawn of a New Day focuses on issues of access to health care in Benin, West Africa. After a brief volunteer trip to a hospital ship in West Africa, a South African plastic surgeon, Dr. Tertius Venter, decides to radically change his lifestyle in ways his wife Trudi never imagined – by giving up his private practice, downsizing his lifestyle and leaving his family behind to provide free surgeries in West Africa.

DIRECTOR
RYLEY GRUNEWALD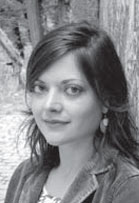 RYLEY GRUNEWALD ha viajado por casi toda África como directora. Después de obtener la licenciatura en Cine (4 años) continua hasta conseguir en el 2009 el premio Golden Horn (Premios de Cine y Televisión de Sudáfrica) y en el 2004 el premio EDIT para cine. Hoy rueda y dirige principalmente para la televisión sudafricana y documentales. The Dawn of a New Day es su primer largometraje documental como director y productor.

RYLEY GRUNENWALD has traveled through most of Africa as a filmmaker. After earning an honours degree in Motion Picture (4 years) she went on to win a 2009 Golden Horn Award (South African Film and Television Awards) and a 2004 EDIT award for cinematography. Today she shoots and directs primarily for South African television and feature documentaries. The Dawn of a New Day is her first feature length documentary as director and producer.