Meritxell Soler, Julián Vázquez / 74´ / 2011 / España / Spain / Blu Ray
Dirección / Direction: Meritxell Soler, Julián Vázquez
Producción / Production: Ventura Pons
Guión / Script: Meritxell Soler, Julián Vázquez
Sonido / Sound: Albert Gay
Edición / Editing: Julián Vázquez
Fotografía / Cinematography: Julián Vázquez
Música Original / Original Music: Sami Abadi
SINOPSIS / SYNOPSIS
SINOPSIS / SYNOPSIS
Cine al Fin es un documental de creación que se nutre del formato road-movie. Meritxell Soler viaja al cine de su pueblo natal, el Alhambra, único que sigue abierto en la comarca. Estructurado en flashbacks, su historia lleva a la audiencia a la búsqueda de otras últimas salas de cine como la de su pueblo.

Cine al Fin is a creative documentary which is made on the road-movie format. Meritxell Soler goes to the cinema of her home town, the Alhambra, the only one which is still open in the district. Structured in flashbacks, her story takes the audience in search of other last remaining cinemas like the one in her home town.

DIRECTOR
MERITXELL SOLER , JULIÁN VÁZQUEZ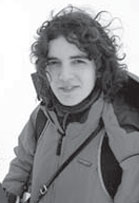 MERITXELL SOLER Licenciada en Bellas Artes por la Universitat de Barcelona, especialidad de Imagen. Estudia Design und Multimedien en la Fachochschule Augsburg (Alemania) y Dirección de Cine en la Escuela Profesional de Cine Eliseo Subiela (Argentina). Es Artista Visual y vive y trabaja entre Buenos Aires y Barcelona.

JULIÁN VÁZQUEZ Licenciado en Dirección de Cine y fotógrafo profesional desde 1997. En 2005 funda Travelling Films junto con la fotógrafa y cineasta Meritxell Soler. En 2006 dirige su primer mediometraje de ficción Happy Hours. En 2008 dirige junto a Soler el documental La Nariz de Perón emitido por TVC y en Canal 7 Argentina.

MERITXELL SOLER. Masters Degree in Fine Arts at the University of Barcelona, image as a main subject. Design und Multimedien at the Fachochschule in Augsburg (Germany). Cinema Studies at the Professional School of Cinema Eliseo Subiela (Argentina).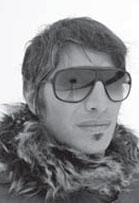 JULIÁN VÁZQUEZ Graduated in Cinema Direction. He works as a professional photographer since 1997. He founded Travelling Films together with the Catalan photographer and film maker Meritxell Soler in 2005. In 2006 he directed his first medium lenght fiction film Happy Hours. In 2008 he directed with Soler the documentary film Perón's Nose for Catalan TV, and for Canal 7 Oficial Agentinian TV.