PEQUEÑAS VOCES / LITTLE VOICES
Jairo Eduardo Carrillo, Óscar Andrade / 76´/ 2010 / Colombia / DVD
pitching 2008
Estreno Nacional / National Premiere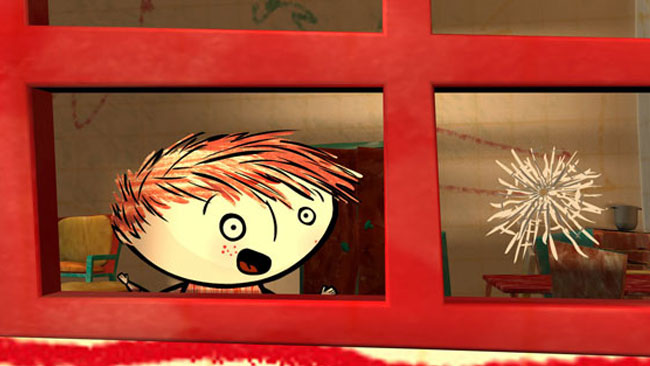 Documental animado sobre la visión de la guerra colombiana por los niños desplazados con sus dibujos originales y sus testimonios.

Animated documentary about the vision of the Colombia war by displaced children using their original drawings and their testimonies.
Dirección / Direction: Jairo Eduardo Carrillo, Óscar Andrade
Producción / Production: Jairo Eduardo Carrillo, Óscar Andrade
Guión / Script: Jairo Eduardo Carrillo
Sonido / Sound: Richard Córdoba
Edición / Editing: Juan Felipe Orozco
JAIRO EDUARDO CARRILLO, ÓSCAR ANDRADE
JAIRO EDUARDO CARRILLO vive y trabaja en Bogotá, Colombia, desde 2006. Tiene una licenciatura en comunicación social de la Universidad Javeriana de esa ciudad y una maestría en animación digital de la Universidad Guildhall de Inglaterra.

ÓSCAR ANDRADE es especialista en animación y realidad virtual, codirector del primer largometraje de animación colombiano en 3D.
JAIRO EDUARDO CARRILLO lives and works in Bogotá, Colombia, since 2006. He holds a BA in Communications from Universidad Javeriana in that city and a master's degree in digital animation Guildhall University in England.

ÓSCAR ANDRADE is an expert in animation and virtual reality, co-director of Colombia's first animation film in 3D.