INTERNATIONAL COMPETITION.FULL-LENGTH FILMS AND SHORTS
JURY OF THE INTERNATIONAL COMPETITION. FULL-LENGTH FILMS AND SHORTS.
Ulla Rapp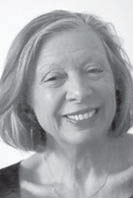 Ulla Rapp programmed the American Independent Films section of The Munich International Film Festival for 25 years. She also initiated the section "Visiones Latinas" that meanwhile enjoys great popularity with German audiences.

She currently works as a special consultant to the Berlinale (Berlin Film Festival) as well as translator and evaluator of film and TV scripts for numerous production companies and agencies in Germany.

Her education includes special studies in literature and languages (English, French, and Spanish). She has studied and worked in England, France, Mexico, and the United States.
José Luis Guerín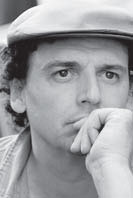 During a period of self-teaching concentrating on his experience as a spectator, José Luis Guerín shot a large number of shorts in super 8 format in his teenage years. Los motivos de Berta, his first full-length film, shot at the age of only twenty-two, took part in the official section of the Berlin Film Festival and obtained wide recognition in his country of origin. His second film, Innisfree, a visit to the location for the John Ford film, The quiet man, offers a reflection on the relationship which is evoked by cinema on the reality which will never abandon his work. The film achieved ample recognition at the Cannes Film Festival, where it could be seen in the Un Certain Regard section. Tren de sombras, a film-essay in which he deals with the origin of the cinematographer with poetic hints, a tribute to cinema in the year of its centenary, became a cult film immediately following its showing at Cannes. His subsequent film, En construcción, achieved the National Cinematography Prize and the international critics prize (FIPRESCI) at the San Sebastián Film Festival, among many others.

In 2007, the triptych made up of the films, Unas fotos en la ciudad de Sylvia, En la ciudad de Sylvia and the photo-sequential installation, Las mujeres que no conocemos achieved wide recognition at different events and festivals, such as the Venice Film Festival or the Venice art biennial and was the origin of his latest film, Guest.
Marianne Pletscher

Marianne Pletscher has studied and graduated in languages in Zurich, political sciences at Harvard University in Cambridge USA and film at the American Film Institute in Los Angeles. She has worked as a reporter and documentary filmmaker for Swiss television in all parts of the world for many years and has won so far many national and international prices, and her films have been exhibited at festivals all over the world. She now works as an independent film maker. In February 2010 she finished NADEL advanced training courses in development cooperation at the Swiss Federal Institute of technology, section social sciences in Zurich. She has also worked as a documentary teacher at Swiss television, various film – and mediaschools in Switzerland and Nepal and during ten years nearly each year for three weeks at the International Film- and Television school in Cuba. Her work includes about 50 one-hour long documentaries, some even longer, and many shorter ones and docu-series, among
others:

Your Pain Is Also My Pain, 2011.
When Loved ones commit suicide.
Living Happy With Demencia?, 2010.
A film on dementia-patients and those who take
care for them.
The Global Zoo, 2009.
Two 50' films on how to prevent the extinction of
animals, 90' version in 2010.
Schi Lunsch Naven (In a Foreign Land), 2009.
How asylum seekers survive in the Swiss Alps.
The Power That Comes From Pain, 2008.
The life of a Swiss Gipsy woman.
The World Theatre, 2007.
The Great Theatre of the World, 2000.
Two films on Calderon in the Swiss alps.

Animals als therapeuts, 2006.
New ways in old age homes. Bern TV Price.
Antonia Learns to Die, 2004.
A film on a better way of dying.
Escape From Sri Lanka – 20 Years After, 2003.
A family history.
Scarnuz Peruan (A Hard Living), 2003.
Mountain farmers in Peru and Switzerland. Special
price of the Jury, Trento Mountain Film Festival
A Better Way of Dying, 2003.
Catholic Media Price of Switzerland.
Switzerland-Kosovo-Switzerland, 2000.
After-war stories.
Our Most Hated Co-citizens Kosovo-Albanians In
Switzerland, 1998.
Voices From Inside The Labyrinth. Prison Stories.
1998.
Swiss film price 1999.
Seguir la glum (The Brides of Jesu), 1998.
Rhätoroman Television price 1998.
Home To a Land, Divided By Itself, 1997.
Bosnien refugees return home from Switzerland.
Home or Hell, 1995.
Chronique of a changing world. Zürich Television
and Radio price 1996.
A Womans Place, 1994.
A swiss farmer woman visits Bhutan farmer women.
1st price Festival International
Nord-south in Geneva, special
mention film festival Piemont.
Cuba Casi Libre, 1993.
God Has 25 Names, 1990.
Swiss missionaries in Zimbabwe.
Leap Day – The Zurich Massacre,
1988.
2nd price New York Film Festival.

NATIONAL AND FIRST FILM COMPETITIONS

JURY FOR THE NATIONAL AND FIRST FILM COMPETITIONS
Mercedes Álvarez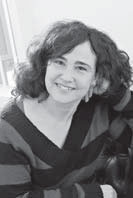 El Cielo Gira (2005), her first full-length film obtained numerous international prizes such as the Tiger Award at the Rotterdam Festival, Cinéma du Réel in Paris, Infinity Festival Alba (Italy), and the Fipresci Prize, the international jury and audience award at the Bafici (Buenos Aires), and was also recognised in Spain with prizes such as the surprise film and best montage of the Circle of Cinema Writers, best directing of a first work and best documentary direction from the Asamblea de Directores Cinematográficos Españoles (ADIRCE – Assembly of Spanish Cinema Directors).  It has been exhibited in over 30 countries.  Futures Market (2011),  her second full-length film, has not yet opened in Spain, but has received the "Regard Neuf" prize at Visions du Réel (Switzerland) and the special mention of the jury at the Bafici (Buenos Aires). She teaches the "Master in Creative Documentary" at Universidad Pompeu Fabra in Barcelona. She has given seminars at the Casa Encendida in Madrid, the Galician Centre of Arts and Images in Coruña, the Centre of Contemporary Culture in Barcelona, Universidad Rey Juan Carlos in Madrid, among others. She has also given lectures at different foreign Universities, such as the University of Princeton, Oporto.
She is a habitual collaborator at the Festival of the Cinema of Points of View in Pamplona  (jury and selection committee); she created the portrait-interview with Ermanno Olmi for the book and retrospective on Olmi at the festival (2007) and in 1999 she organised the retrospective on Chris Marker (Audiovisual Festival of Navarra). She has also been a jury member at different Spanish and foreign festivals, such as Cinéma du Réel, Bafici in Buenos Aires, and the Trois Continents in Nantes.
Carlos Álvarez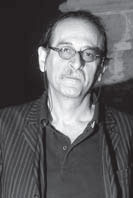 Born in Navaleno (Soria) in 1957.

Co-director and co-scriptwriter of Ciudadano Negrín. Finalist in the category of Best Documentary at the Goya Prizes 2011. First full-length film prize at the 3rd Documentary Film Festival of Jaén (2010).

Co-scriptwriter for Mararía, a film by Antonio J. Betancor based on the novel of the same title by Rafael Arozarena which was a candidate for five Goya Prizes in 1998, among them, the best adapted script.

A scriptwriter for Cielos sobre Canarias, an audiovisual series on popular science with the backing of the Canary Islands Astrophysical Institute.

Author of the 'bible' and step outlines of the soap opera El juramento de Puntabrava.

As an author, he has published various novels, La pluma del arcángel (Alfaguara, 2000), Si le digo, le engaño (Published by Hora Antes) and the book of short stories Negra hora menos (1990).

He is a member of the Spanish Academy of Cinematographic Arts and Sciences.
Alessandro Melioli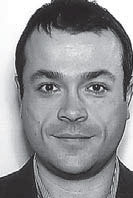 Born in Italy, he holds a degree in Political Science from the University of Bologna.

Since 1999, he has been responsible for audiovisual activities at the Latin Union. In this framework, he is one of the people responsible for selecting the documentaries presented for competition at the Latin Union Prize, organised at the Festival of Biarritz (France), and between 2001 and 2006 he was also one of the judges for the prize. As a judge, in 2002, of the 6th Edition of the Miami Latin Film Festival (United States) and Chairman of the Jury, after 2001, of the Latin Union Prize for a cinematographic work of a historical nature at the Festival of Latin American Cinema in Trieste (Italy). In 2010, he was a judge at the 6th International Festival of Documentary Cinema in Uruguay and the Pitching Workshop, organised by Atlantidoc (Atlántida – Uruguay).

He has taken part in a range of round tables on the cinema and in particular about the documentary genre and also on the actions organised by the Latin Union for the evaluation and dissemination of Latin cinema, as part of a number of festivals. In this regard, in 2008 he organised and participated in a round table called "The films of the three continents on the screens of the world", at the 18th edition of the Festival del cinema Africano, d'Asia e America Latina (Italy). In 2009, he also organised two round tables about documentaries: "The training of the director and producer of documentaries" and "The dissemination of the documentary: tradition and innovation", at the Biarritz Film Festival.

He has organised different training courses in a number of film schools in Europe and Latin America on the different specialisations of the cinema (script, montage, sound… ) and restoration of films (El Gatopardo, "The Leopard") by Luchino Visconti, Paris qui dort by René Clair, the complete works of Joaquim Pedro de Andrade…). He has also organised different retrospectives on Latin cinema at a number of festivals. In  2010 and 2011 he organised a season, "Wars of Independence and revolutions in Latin America", to commemorate the Bicentenary of the independence of the countries of Latin America and the Centenary of the Mexican Revolution.

CANARIAN COMPETITION

JURY OF THE CANARIAN COMPETITION
Ana Sánchez-Gijón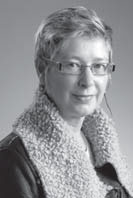 Producer, Executive producer, Production manager
(Valencia 1966).

After starting in the theatre as a producer and an actress in a number of independent companies, in the 1980s and 1990s, she worked as a scriptwriter and assistant editor in films for TVE in the Canary Islands and as a curator of the Canarian Film Library.

In 1994, she founded the LA MIRADA production company in Tenerife, which would have a key influence on the development of the Spanish short in the 1990s. Among others, it produced El largo viaje de Rústico by Rolando Díaz, nominated for the Goya for the best documentary short; Esposados by Juan Carlos Fresnadillo, the first Spanish short nominated for the Oscar in Hollywood; La Raya by Andrés Koppel, winner of many Spanish prizes, and Ruleta by Roberto Santiago, selected for the Cannes Film Festival.

In 2001, she released her first full-length film as a producer, Hombres Felices directed by Roberto Santiago. Then came L'ile où dormait l'age d'Or, by Isabelle
Dierckx, El Barón contra los demonios by Ricardo Ribelles and La isla interior by Félix Sabroso and Dunia Ayaso.

In 2006, she founded the animation and cartoon studio, La Casa Animada, with which she developed the training for traditional animation and cartoons,  "Canarias Animada 2006-2011" and the children's magazine programme "El Club de Archi", which is shown by TV Canaria 2.

She is at present concluding the post-production of the full-length fiction film Seis puntos sobre Emma, the prima de Roberto Pérez Toledo, y el largometraje documental Cubillo, historia de un crimen de estado de Eduardo Cubillo, ambos para La Mirada producciones.
Josep M. Vilageliu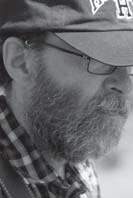 Born in Bacelona, 1948.

He studied engineering in Barcelona and collaborated with the film club network of Catalonia as a promoter of film forums. In 1973, he moved to Santa Cruz de Tenerife (Canary Islands, Spain). A founding member of the "Yaiza Borges" cinematographic association, he has collaborated with newspapers and magazines as a film critic and has also taught seminars to instruct the faculty. In the present, he is the director of Educar la Mirada (Educate the Gaze), a film forum project for high school students.

Filmografía Selccionada / Selected Filmography
2011    Reflejo en rojo / Red reflection
2010    Modelo(s)
2010    A la deriva / A Drift
2009    Naturaleza muerta / Still life
2009    En los arrozales / In the Rice Fields
2008    Quédate conmigo / Stay With Me
2005    Fantasmas / Ghosts
2004    Luna Park
2003    Muros / Walls
1995    Ballet para mujeres / Ballet for Women
1993    La ciudad interior / Interior City
1992    Venus vegetal / Vegetal Venus
1987 Iballa
1985    Bajo la noche verde / Under a Green Night
1978    Página 45 / Page 45
1976    Los barrancos afortunados / The Fortunate Ravine
1974    La estatua y el perro / The Statue and the Dog
1971    El ídolo de las Cícladas / The Cicladas Idol
Juan Luis Callau Quintero-Frontera
Born in El Hierro, 1957.
Juan Luis Callau Quintero- Frontera is a graduate in information sciences from the Universidad Autónoma de Barcelona. Before working in the audiovisual sector, Juan Luis Callau started his career at the Diario de Avisos, and in 1986 he began to work on the editing of programmes for the TVE Centre in Santa Cruz de Tenerife. In 1989, he became a permanent editor at the News Services and in 1991 he was appointed Chief Editor, a position that he held until 2004. In 2005, he directed and presented "Aulaga", a series of 15 episodes shot in the Azores, Madeira and the Canaries for which he received the "José Padrón Machín" Journalism Prize.
In 2008, he was appointed the Head of the TVE Centre in Tenerife and since September 2010 he has been the regional director of TVE in the Canary Islands.