Lucy Walker / 40´ / 2011 / Estados Unidos / USA / HD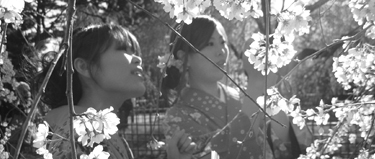 Dirección / Direction: Lucy Walker
Producción / Production: Kira Carstensen
Edición / Editing: Aki Mizutani
Fotografía / Cinematography: Aaron Phillips
Música Original / Original Music: Moby
[tab:SINOPSIS / SYNOPSIS]
SINOPSIS / SYNOPSIS
Los supervivientes en las zonas más afectadas por el reciente tsunami de Japón encuentran el coraje para revivir y reconstruir cuando comienza la estación de la flor de cerezo. Un poema visual impresionante acerca de la naturaleza efímera de la vida y el poder curativo de la flor más querida de Japón. Con la fotografía de Aaron Phillips y música de Moby.
Survivors in the areas hardest hit by Japans recent tsunami find the courage to revive and rebuild as cherry blossom season begins. A stunning visual poem about the ephemeral nature of life and the healing power of Japans most beloved flower. Featuring photography by Aaron Phillips and music by Moby.
[tab:DIRECTOR]
LUCY WALKER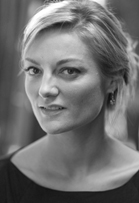 LUCY WALKER es conocida por dirigir cuatro largometrajes documentales: Devil's Playground (2002),
Blindsight (2006), Waste Land (2010) y Countdown to Zero (2010). Su film más reciente es el corto documental The Tsunami and the Cherry Blossom (2011), estrenado en Toronto en 2011, ganó premio del jurado a cortometraje de No-Ficción en Sundance 2012 siendo nominado para el Oscar a Mejor Corto Documental. Esta es la segunda nominación consecutiva de Walker. En 2011 fue nominada como Mejor Largo Documental por Waste Land, que ganó más de 30 premios incluyendo premios del público en Sundance y Berlín. Lucy creció en Londres, y se graduó cum laude en Oxford antes de ganar una beca Fulbright para estudiar cine en la NYU.
LUCY WALKER is best known for directing four feature documentary films: Devil's Playground
(2002), Blindsight (2006), Waste Land (2010) and Countdown to Zero (2010). Her most recent film is this short documentary The Tsunami and the Cherry Blossom (2011), which premiered at Toronto 2011 and won the Short Film Jury Award: Non-Fiction at Sundance 2012 as well as being nominated for the Academy Award for Best Documentary Short Subject. This is Walker's second consecutive Oscar nomination. In 2011 she was nominated for Best Documentary Feature for
Waste Land, which won over 30 other awards including Audience Awards at Sundance and Berlin and the IDA's Best Documentary Award. Lucy grew up in London, England, and graduated with first class honors from Oxford before winning a Fulbright to attend NYU's graduate film program.
[tab:TRAILER]
TRAILER
[youtube]http://youtu.be/Hio9Uud0iPg[/youtube]
[tab:END]