David Muñoz / 53´ / 2012 / España / Spain / Betacam SP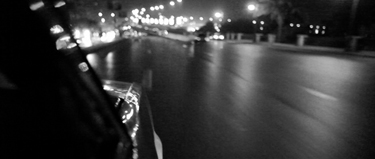 Dirección / Direction: David Muñoz
Producción / Production: David Muñoz
Guión / Script: David Muñoz
Sonido / Sound: Beltrán Rengifo
Edición / Editing: David Muñoz
Fotografía / Cinematography: David Muñoz
Música Original / Original Music: Shady Abd El Salam, Yorka Band
[tab:SINOPSIS / SYNOPSIS]
SINOPSIS / SYNOPSIS
Egipto, un país sacudido por la revolución. El Cairo, la mega ciudad con peor tráfico del mundo. Durante embotellamientos sin fin, pasajeros y taxistas conversan, discuten y polemizan sobre su presente y su futuro. Y nosotros descubriremos los detalles que trazan sus vidas.
Egypt, a country under revolution. Cairo, a mega-city with the worst traffic in the world. In endless traffic jams, passengers and taxi drivers talk and debate about their present and future. And we discover the details that draw their lives.
[tab:DIRECTOR]
David Muñoz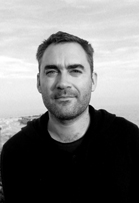 David Muñoz. Fundador y director de Híbrida, empresa de producción cinematográfica. Es guionista, director y productor de películas documentales ganadoras de 77 premios en festivales de cine internacionales. Premio Goya 2010 de la Academia de las Artes y las Ciencias Cinematográficas de España al Mejor Cortometraje Documental Español por Flores de Ruanda. Premio del Jurado al Mejor Cortometraje Documental en el Al-Jazeera International Documentary Film Festival 2011 por La Broma Infinita. Su documental Otra Noche en la Tierra, producido en 2012, atesora ya premios importantes, como la Biznaga de Plata, Segundo Premio al Mejor Documental del 15 Festival de Cine de Málaga.
David Muñoz. He is the founder and manager of Híbrida, a film production company. He is scriptwriter, director and producer of documentary films which have won 77 prizes at international film festivals. He won the Goya Prize 2010 from the Spanish Academy of Cinematic Arts and Sciences for the Best Spanish Documentary Short for Flores de Ruanda. He won the Jury Prize for the Best Documentary Short at the Al-Jazeera International Documentary Film Festival 2011 for La Broma Infinita. His documentary, Otra Noche en la Tierra produced in 2012, has won a number of important prizes such as the Biznaga de Plata, Second Prize for Best Documentary at the Malaga Film Festival.
[tab:TRAILER]
TRAILER
[youtube]http://youtu.be/SNRsv6PytnE[/youtube]
[tab:END]