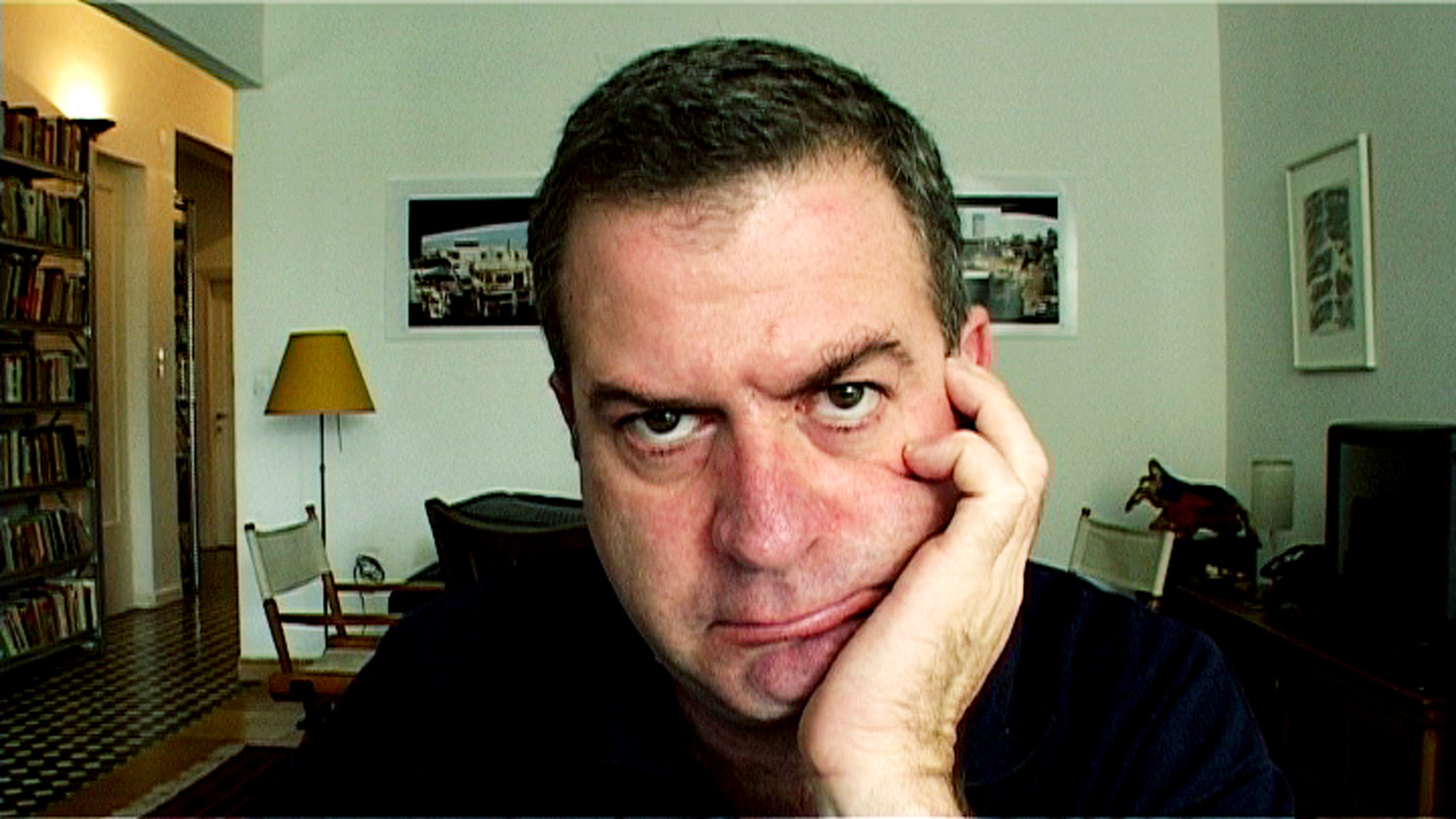 19 Jan

Avi Mograbi will be presented with the Miradasdoc 2016 'Mirada personal' award

The Israeli filmmaker and video artist Avi Mograbi will present a selection of key titles from his filmography in the 'Mirada Personal' section of the 11th edition of the International Documentary Film Festival Miradasdoc (Guía de Isora, Tenerife), dedicated to the filmmaker in acknowledgement of the specific influence of his filmography on an international level and his films' engagement with our most controversial reality. According to the director of the competition, Alejandro Krawietz, Mograbi is a brilliant anomaly in the world of contemporary documentary. To say that his work sustains itself through masking, humour and self-reference is fair and certain, but not sufficient. Of course, his cinema acts on the basis of a process of profound disguise (various layers deep) in which each character is almost always —starting with Avi Mograbi "himself"— not a statement about the unity of a being, but the sum of all its layers. Additionally, humour is an integral part of his films and a mark of constructive intelligence.

In Avi Mograbi's films, humour is not established on the basis of a gag; there are practically no jokes or funny scenes. Rather, smiles —and laughter at times— are provoked by the sincere happiness and self-confidence with which the director uses the cinematographic resources to the benefit of the story. No grandiloquence, no excess: Mograbi uses these resources —acting, music, a digital mask, montage, the power of cinema itself as a sign of prestige of popular culture— as the puppeteer of his scenes and his puppets; better still, as a puppeteer who constantly, and unobtrusively, violates the fourth wall as he pleases. In Mograbi's cinema, there is such expository freedom, such a weakening of rules and ancestry, that, once introduced into the system of new rules, to the change in laws, the spectator accepts each new proposal and each new movement towards frontiers as a blessing.

In the 'Mirada personal' cycle of the 11th edition of Miradasdoc, the renowned Israeli filmmaker will present the following feature films: his last film, Between fences (2016), which starts with the filming of a series of workshops held in the Holot Detention Centre, in the Israeli desert; Detalles (2009), a set of brief urgency documentary shorts in which the Israeli director, accompanied by other journalists and members of non-governmental organizations, renders an account of a type of activism based on image; Z32 (2008), a film in which an Israeli ex-soldier who took part in a revenge operation in which two Palestinian police officers were murdered seeks forgiveness for what he has done, and Como aprendí a vencer mi miedo y a amar a Arik Sharon (1997) in which, with the 1996 electoral campaign imminent, the director sets out to make a film about the sadly famous and long-admired political figure of the former minister and army general, Arik Sharon.

Avi Mograbi was born in 1956 in Tel Aviv, where he continues to live and work today. After studying art and philosophy, he gained his first experience in production working as direction assistant in commercials and feature films. His own career as a filmmaker began in 1989. Since 1999, he has given classes in documentary and experimental film at the University of Tel Aviv and the Bezalel Academy of Arts and Design in Jerusalem. Mograbi, one of Israel's most distinguished filmmakers, is renowned for his unwavering commitment to social, cultural and political justice in the Middle East, as well as for his innovative contribution to cinematographic language. As a politically committed filmmaker, he participates actively in Breaking the Silence, an organization devoted to collecting testimonials from Israeli soldiers who served in the occupied Palestinian territories. His documentaries have been screened at festivals such as Cannes, Berlin, Venice, Rome, New York, FIDMarseille, Visions du Réel and San Francisco, among others.