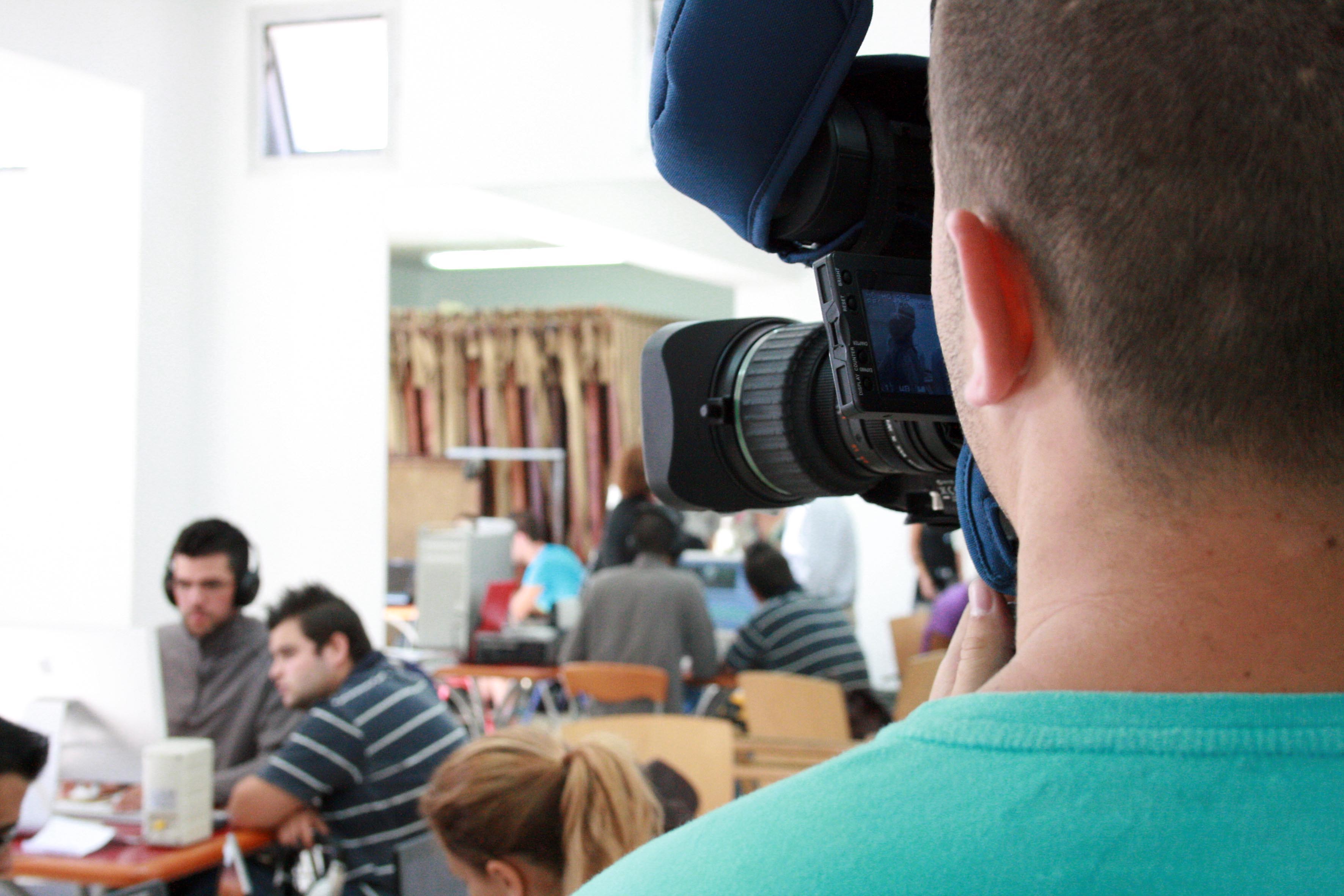 With the collaboration of the Ministry of Education of the Government of the Canary Islands
Since 2006, DocExprés has been one of the hallmarks of MiradasDoc. Specially designed for students of image and sound modules, DocExprés offers real-life practice for the students of the three Canary Islands colleges that offer such qualifications. The workshop, co-ordinated by professionals from the sector, challenges a team from each of the colleges to create the script, production, filming and post-production of a documentary piece of no more than eight minutes from a theme given at the beginning of the workshop. This means that, in less than a week of work, teams must deliver a copy prepared for display in the festival's official venues.
Throughout the festival week, the students are faced with all the difficulties and complexities of production work, bringing into play all the knowledge they have acquired, and they also have the opportunity to learn through contact with the professionals who co-ordinate the work.
Institutions invited
The institutions invited are all those which offer image and sound qualifications in the Canary Islands: IES La Guancha, the Politécnico de Las Palmas and César Manrigue in Santa Cruz de Tenerife.