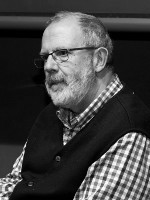 Casimiro Torreiro Gómez
(Montevideo, Uruguay, 1953). He has a PhD in Communication from the Universitat Autònoma de Barcelona, where he was a professor of various film subjects and, since 2007, he is a professor at the Carlos III University (Madrid). He collaborated in film related magazine Dirigido Por (1979-1988), and since 2000 he writes for Fotogramas. He was a film critic of the newspaper El País (1989-2006), a member of the advisory board of the university magazine Secuencias and of the Diccionario del Cine Español y Latinoamericano. He is the author, among others, of Los Nuevos Cines Europeos 1955 / 1970 (Barcelona, 1987), Storia del Cinema Spagnolo (Venice, 1995, Spanish Edition Madrid, 1995), El guion en el cine español. Quimeras, picarescas y pluriempleo (Madrid, 1998); La Escuela de Barcelona: el cine de la "gauche divine" (Barcelona, 1999); Imagen, memoria y fascinación. Notas sobre el documental en España (Málaga, 2001), Al otro lado de la ficción. 13 documentalistas españoles contemporáneos (Madrid, 2007), Productores en el cine español. Estado, dependencias y mercado (2008). Joaquim Oristrell: el oficio en plural (Barcelona, 2011) or Realismo, compromiso, poesía. El cine de Fernando León de Aranoa (Málaga, 2017). In 2010, he was the coordinator of the volume Realismo y creación en el cine de no ficción. El documental catalán contemporáneo (Madrid/Málaga), and in 2011, Itinerarios de regresos. El cine documental de Andrés di Tella (Granada).
Currently, he is responsible for the programming of the Cines del Sur festival (Granada) and the director and member of the management team of the Malaga Festival – Cinema in Spanish.
Inti Cordera
Director and producer of documentary films, born in Mexico City 1969. He began his career in 1992, making the documentary Neruda in Isla Negra. In 1995 founded La Maroma productions, media company focused on the development of documentary projects as TV series, films and special projects. In 2006 founded the film festival DocsDF. As film director and producer he has developed a wide range of long feature projects, series and TV shows. Also, he has participated as a juror at festivals and project evaluation committees, as well as workshops, discussion forums and workshops in Mexico, Latin America and Europe. In 2012 he received the MENTE IMAGEN Award, presented by Discovery Channel and Quo magazine. From April 2013 to june 2015, was appointed as General Coordinator of the Mexican Film Festival Network: RedMexFest.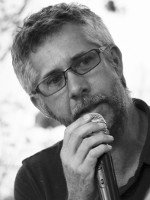 Dominique Olier
Diplomate of the School of Fine Arts of Angers (France), Dominique Olier has worked in Senegal and in Reunion as an artistic programmer and chief of communication. From 2001 to 2008, he held the artistic direction of the Festival Vues d'Afrique de Montréal (Canada). In parallel, Dominique was the co-founder in 2005 of Cinémondes, International Independent Film Festival of Lille (moved to Berck / Mer in 2015), an event he directs to this day. Since 2009, Dominique is in charge of the general coordination of Africadoc in Lussas (France). For 15 years, the challenge of the Africadoc program has been to facilitate the emergence, distribution and reinforcement of a whole new generation of independent film-makers and African producers in the field of documentary creative cinema.
The Africadoc program has reached professionals in more than 25 African countries in 15 years, through various complementary actions: university education, writing residencies, workshops, specific training in production, etc. In parallel, Africadoc created in 2014 the Documentary Film Festival of Saint-Louis (Senegal) that brings together a hundred professionals (authors, producers, broadcasters and institutions). An event that contributes each year to the discovery of twenty new film projects in script phase and a program of contemporary and heritage films presented in open air in a dozen neighborhoods of the city. In 15 years, the Africadoc program has produced more than 160 documentaries by African authors and 56 films are in the production or post-production phase.