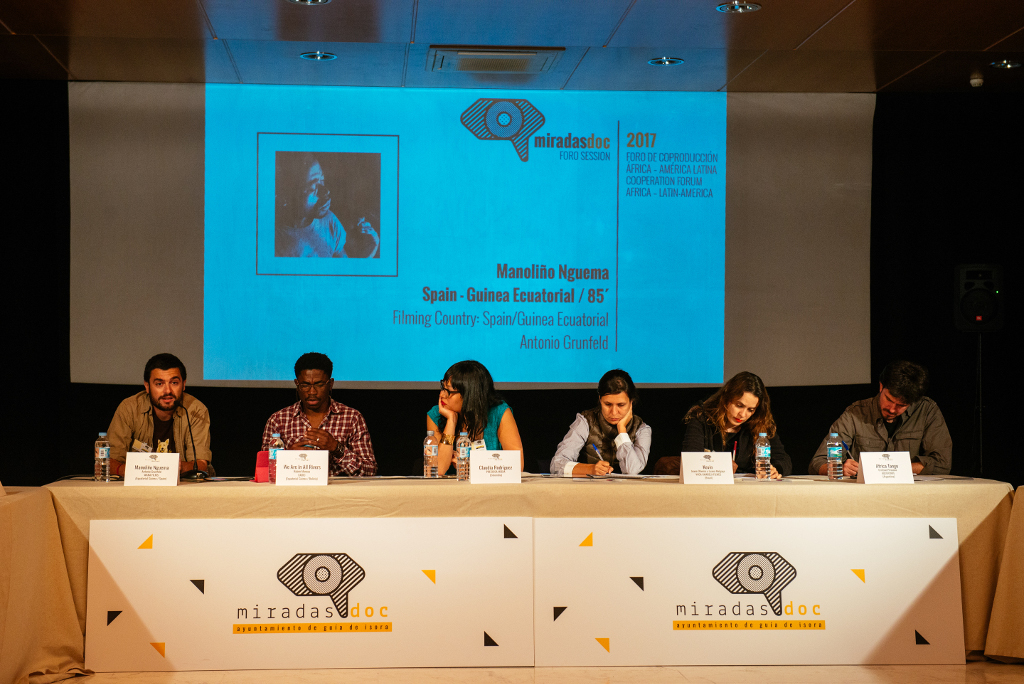 In 2017, the Miradasdoc Festival launched the Africa-Latin America Co-production Forum "AFROLATAM". Its key objectives are to promote the development of documentaries between the two regions, to foster collaboration among its professionals and to promote openness to new international markets.
Aimed at projects in development, films submitted to this forum should be documentaries which are being produced in Africa or Latin America and can show development in both regions, either because the documentary's theme is linked to these two continents or because it is a co-production between producers from Africa and Latin America. Those responsible for the projects will have the opportunity to present them to buyers, producers, distributors, festivals and potential sponsors, and will have a personalized agenda of meetings.
To submit your project you must complete this online registration form that you will find on our website. The deadline for registration is 11 December 2020. If the project is selected, the organisation will contact the director/producer to complete the necessary information. The list of selected projects will be publish on the website before 31st December 2020.
Once a maximum of 8 projects have been selected, producers/directors must pay a fee of 50 euros. This fee includes: Participation in the 3-day Afrolatam laboratory, with expert consultant Claudia Rodríguez Valencia. The right of producers or directors to present their project in the Pitching sessions and the subsequent one to one. The accreditation and catalogue for Miradasdoc Market.
Travel expenses to the festival on the island of Tenerife are the responsibility of the selected producers/directors. A 3-night hotel stay for 1 person, in a shared room. Expenses for 3 days of meals. Airport pick-up. Shuttle bus from the hotel to the market.
For further information: infomarket@miradasdoc.com